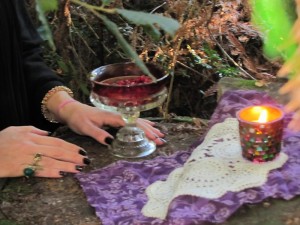 The vision of La Bona Dea and Practical Magic Circles is just that~ practical magic! Taking time to find the magic within one's self. Understanding the rhythms and flows of nature and our own lives, La Bona Dea and Practical Magic Circles embraces women on their own personal journey and encourages them to find their authentic Self.
The purpose of the Circle is to provide a safe and confidential environment where women may share their true self, dreams, relationships, lifestyles and sisterhood. The Circle takes us back to a time when tribes worked together, solving problems, sharing work and owning their power.
The Priestess Apprenticeship begins IMBOLC 2019. The journey around the Wheel of the Year invites us to go deeper introductions to the many aspects of the Goddess. Meet Her through rituals and guided meditations, magical tool making, and the eight Holy Sabbat Circles
La Bona Dea and Practical Magic Circles welcomes you to find your Divine Feminine, and let her out! As it is, so Mote it be! Blessed Be!