To visit CM Riddle's (my pen name) Webpage, home of One's Own Sweet Way click the link below
https://spark.adobe.com/page/hOJd9r6v18H9w/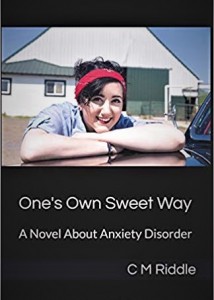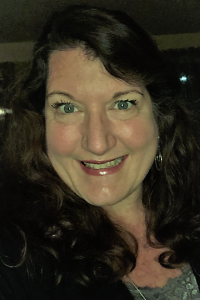 Tina Riddle Deason, writing as CM Riddle
813 Santa Dorotea Circle
Rohnert Park, CA 94928
(707) 318-8902
Cmriddle55@gmail.com
Priestesstina.com http://priestesstina.com/?page_id=546
Rohnert Park, CA, February 24, 2019 – Discussion and Book Launch on Anxiety and School Refusal. Nearly everyone experiences some form of anxiety or another, but for some people, anxiety and panic attacks become debilitating and threaten opportunity and quality of life. Author and speaker, CM Riddle will host a discussion and book launch of her recently published book, One's Own Sweet Way, A Novel About Anxiety Disorder on Sunday, February 24, 2019.
As many as 20 % of high school students have anxiety disorders. Undiagnosed or untreated anxiety in teens may lead to:
• Increased depression
• Increased suicide
• Increased self-medication
• Lack of opportunity
• Poor quality of life
• Poor self-esteem
• Underachieving
• Worsening mental illness health
"One's Own Sweet Way is a must read for anyone confronting the anguish of anxiety or those who care for a loved one with anxiety. This book is helpful for parents, teachers, students, and friends to understand difficulties and endeavors to attain hope while living with an anxiety disorder." Lena Kibble, L.F.M.T.
CM Riddle's novel comes from both the parent and the student's point of view. Student, Neala Byrnes, experiences a debilitating panic attack which threatens to take over her capacity to go to school. Neala and her mother, Claire, tackle the anxiety and set a course for Neala to complete high school. Though a novel of fiction, events, and tools used to work through anxiety and panic attacks are pulled from the author's personal experience. Anyone with anxiety will benefit from CM Riddle 's book as One's Own Sweet Way offers support, humor, and practical tips.
One's Own Sweet Way will be available for purchase at the discussion and book launch, on February 24, 2019, at the Marin Odd Fellow's Hall located at 1525 Mission Blvd., San Rafael, CA 94901. The event is from 9:30 am to 11:30. One's Own Sweet Way is also available on Amazon.
FREE tickets available at Eventbrite.com. Email the author at CMRiddle55@gmail.com for further details or visit http://priestesstina.com/?page_id=546
###
CM Riddle Author Bio
# 1
Tina Riddle Deason, writing as CM Riddle, debut's her first novel, One's Own Sweet Way, A Novel About Anxiety Disorder this year. Tina raised her family in Novato where she provided quality home childcare. As her children grew, she continued her work in the child care field at the Marin Child Care Council and Community Action Marin. After moving to Sonoma County where her youngest was born, Tina worked as a CPR and First Aid instructor and training center coordinator. Tina was compelled to follow her love for writing when her daughter developed debilitating anxiety. Tina has additional work published in anthologies and magazines. With several more books on her horizon, Tina follows her passion for telling stories which touch the human heart and awaken the soul. Tina Riddle Deason is an Ordained Priestess, Women' Circle, and Apprenticeship Facilitator, Anxiety Disorder Facilitator, Author, and Mother. She resides in Rohnert Park, with her husband, Brian.
#2
Tina Riddle Deason, writing as CM Riddle, debut's her first novel, One's Own Sweet Way, A Novel About Anxiety Disorder this year. Tina's storytelling touches the heart and awakens the soul. Tina is an Ordained Priestess, Women's Circle Facilitator, Author, and Mother. She resides in Rohnert Park, CA. priestesstina.com