Contact me
Phone — 707 318-8902
Email — Mammadeason@gmail.com
Instagram — la.bona.dea Facebook –La Bona Dea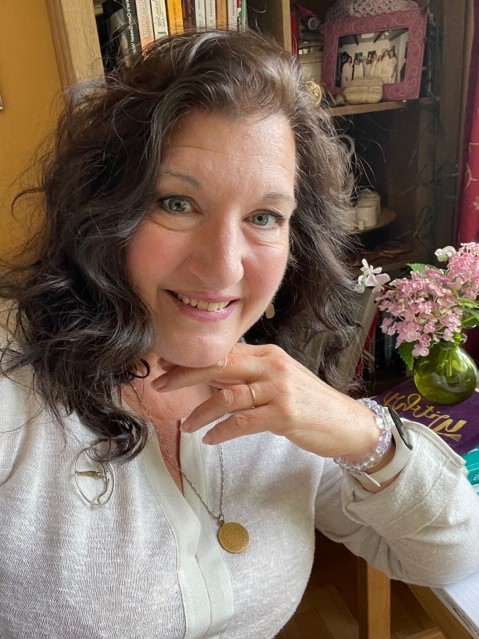 Greetings! My name is Tina Deason and am the High Priestess of the Iseum of Mary Isis, and La Bona Dea and Practical Magic Journals. I facilitate family-friendly rituals, moon circles, weddings, handfastings, baby-namings, home blessings, and the like. I facilitate a women's year-long priestess apprenticeship and ordination program on alternating years. We use the manual, The Path of the Priestess, from the founder of the Iseum of Mary Isis, Nancy Dew.
I have lived in Sonoma County since 1999 and I adore the communities in our area. We are truly blessed by the people who live and visit here, the food that grows here, the recreation, and Nature in all her glory!
I hope to meet you at an event or a moon circle soon. Please email me or text me with any questions you have about our programs or events.
---
Becoming High Priestess

My name is Tina Riddle Deason, (my author name is CM Riddle), my goddess archetypes are La Bona Dea and Brigid. In the Summer of 2020, I achieved the position of High Priestess of the Iseum of Mary Isis at La Bona Dea Brigid is the Irish Goddess of Sovereignty as she protects the land of the Irish people, and La Bona Dea is simply The Good Goddess. I am an author, and a mother/step-mother who raised five children, and currently two dogs and a cat! I am married to my adoring and supportive husband. I am a legally ordained priestess and I live in Sonoma County, California. I am the writer of the Journal of Everyday Magic (blog) and facilitator of Priestess Apprenticeships, Rituals & Ceremonies, and I also lead Practical Magic Women's Circles.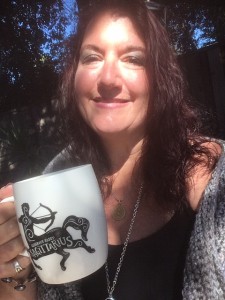 Why Practical Magic you ask?
To me, practical magic is self-empowerment, accountability, forgiveness, unconditional love, and the constant release of fear. I offer a variety of services including women's rituals, full moon ceremonies and circles, Goddess study, crafting charms, and magical tool making.
I perform weddings which are legally recognized by the State of California as well as other ceremonies and rites.
I am magical!
I came to realize my destiny as Priestess in 2004 when a good and cherished friend told me she had just purchased a wand from the little mystical store downtown. She and I would compare dreams and signs, attempt to read Tarot and converse with our Angels. It was during that time that it came to me that I have the power to direct my life and fulfill my destinies. I would become the Queen of Wands. And so I did.
When the student is ready, the teacher will appear!
b2b;">I was invited by another friend to join her as she studied in a Priestess Apprenticeship Program in 2006. I did and I was Ordained in 2007 at the Iseum of Mary Isis
Another friend asked me to accompany her to the California Writers Club (Redwood Branch). Published in several anthologies, I learn from colleagues every chance I get. Reading at Salons and attending conferences, immersing myself in their Divine penmanship is my honor. http://redwoodwriters.org/
Merry Meet and Welcome!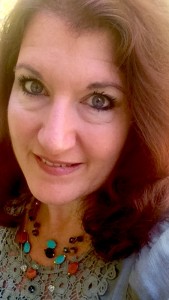 I continue to be mentored by a cherished friend and High Priestess Nancy "Ana" Dew. From there I gathered the women and began Practical Magic Circles. It is my passion to share with women in my community, to celebrate the Goddess, and I enjoy providing an introduction to the "Wheel of the Year". I was awarded a Certificate of Leadership in 2012 from the Iseum so that La Bona Dea may offer a year long Priestess Apprenticeship Program. The first Apprenticeship begins February 2019.
The next Apprenticeship begins February 2020.
Practical Magic Women's Moon Circles take place at my home typically on Fridays from 6:30-8:30. See the Cauldron page of events for current information.
I am at your Service . . .
(707) 318-8902
mammadeason@gmail.com for Apprenticeship, circles & weddings
Dream interpretations, Tarot, or other divination presentations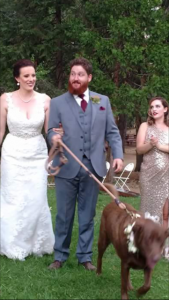 Wedding Ceremonies start at $225 (includes drafting ceremony, vows, rituals, and more)
Memorial Ceremonies start at $150 (includes drafting ceremony, rituals, and more)
Other services start at $75 for most services (cleansing, blessings, dedications and more)
Divination via dream interpretation, Tarot card readings, or other decks — no cost, but donations are welcome to La Bona Dea, a 501c3 Church, and are accepted by Venmo or cash/check
It is my joy and my passion to embrace the Divine and I relish Her love. It is my dream for every woman to know the Goddess and see herself as the Goddess does; the absolute perfect being that she is, and to know that every day the Goddess smiles upon her. Blessed Be!