Welcome, Dear Ones,
You have found your way to La Bona Dea (The Good Goddess) A Journal of Everyday Magic and Practical Magic Women's Circles. Magic resides within each of us; we need only to call it forth. Some of us recognized this force in our being when we were very young, and some come to enlightenment under times of crisis or heavy stress, and some in great gratitude and joy!
La Bona Dea is The Good Goddess, she is lush and full and ripe! She brings joy, magic, wisdom, and nurturing to all of Mother Earth. She is honored in May and December.
Coming into your power is where you find magic in everyday occurrences. It does not matter when or how you begin to recognize your potential. What is important is that as you rediscover your potential. Know when to harness the grace of Kwan Yin – or let the destruction of Kali course through you! Learning to trust your Higher Power, your God, Goddess, Light, or Angel is an essential step in practicing magic. First, listen; for guidance is everywhere.

La Bona Dea offers a year-long Priestess Apprenticeship which follows the Wheel of the Year. Through personal development, ritual, introduction to Ancient Goddess Culture, and current women's studies, we begin to open and allow ourselves to locate where magic dwells.
Currently, our Priestess Apprenticeship is in full swing, and the next session will begin in February 2024.
Space is limited to five women. We use the manual which I had the pleasure of working with my High Priestess, Nancy Dew, to publish this book. The Path of the Priestess, the Goddess' Guide to the Wheel of the Year is available on Amazon or at our public gatherings.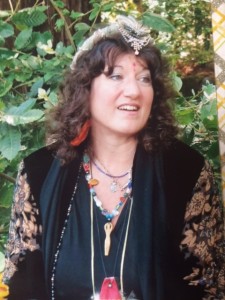 Practical Magic Women's Circles, held with the cycles of the moon, are independent of the Apprenticeship. At these Circles and other gatherings, I provide an opportunity to gather in sacred space to explore Self, Spirit, and Creativity, and introduce Goddess Archetypes. At each event, we create bonds in sisterhood. It is a path offered for women to find their inner magic and power. It is an introduction to the Goddess and Her many aspects. I provide a safe, loving, and self-caring space where using practical magic can become a part of each day.
I invite you to read my blog, Journal of Everyday Magic, for insight into my thoughts and practice. You may view the Wheel of the Year, and I hope that you will join me to honor the rhythms and cycles of our Mother as She guides you to know and love your authentic selves!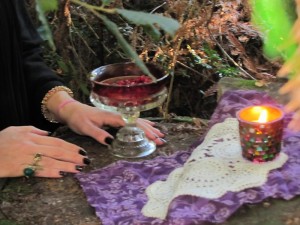 The vision and intent of La Bona Dea and Practical Magic Circles is just that~ practical magic! Taking time to find the magic within one's self. Understanding the rhythms and flows of nature and our own lives, La Bona Dea and Practical Magic Circles embraces women on their journey and encourages them to find their authentic Selves.
The purpose of the Circle is to provide a safe and confidential environment where women may reveal their authentic selves, dreams, relationships, lifestyles, and sisterhood. The Circle takes us back to a time when tribes worked together, solving problems, sharing work, and owning their power.
It is time to discover the Divine Feminine within…. and Let Her Out!
May the brightest of blessings be yours,
Priestess Tina, La Bona Dea xo