Every First Monday of the Month from 7 – 8:30 pm
Email Mammadeason@gmail.com for Zoom Link! See you there!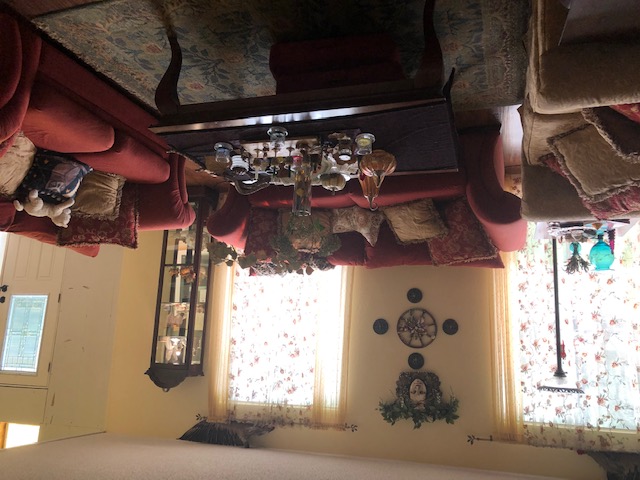 May 1st Beltane Moon Zoom Magic!
MAY DAY MOON ZOOM the magical merry month of May! Come prepared with a spoonful of honey…. and be ready to add it to your favorite vehicle; tea, yogurt, muffin, or by the spoonful! We will concoct magic and make a wish at this Sabbat honoring the alchemy of Earth's lush growth and Goddess's blessings! Please have a flower nearby for the meditation and a totem, trinket, silver, or a bowl of water to charge in the moonlight. See you Monday at 7 pm xo Email me for the link and questions about this online event at mammadeason@gmail.com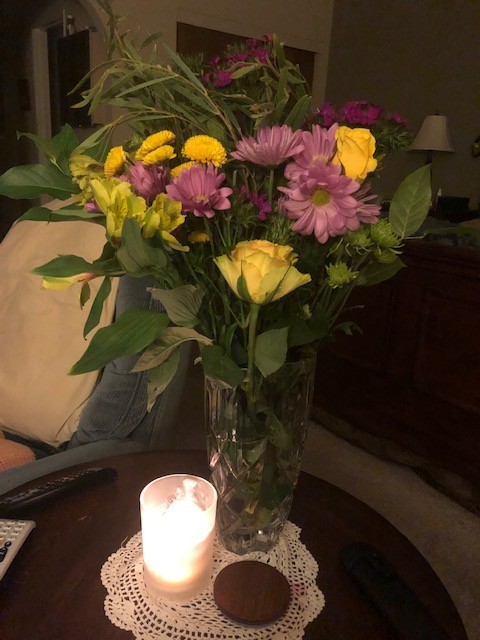 A Summer Full Moon Altar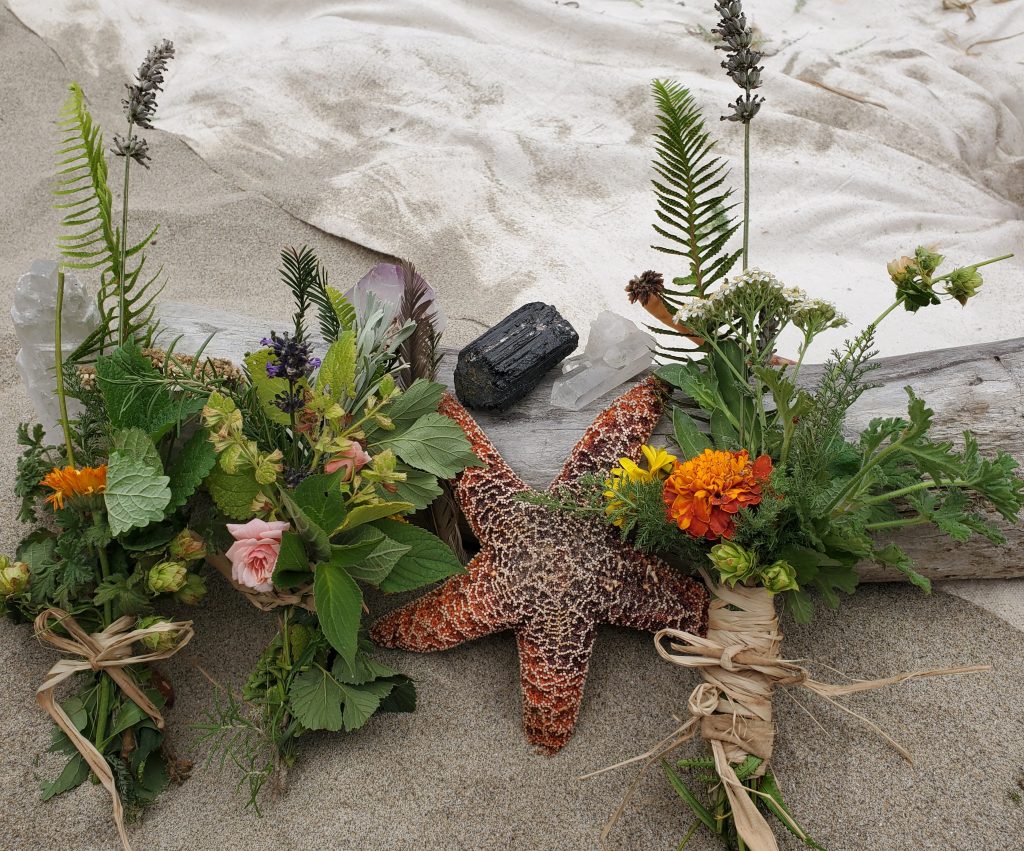 JUNE'S STRAWBERRY MOON
We gathered under the STRAWBERRY MOON Dorotea Park in Rohnert Park.


Reading "MUSE" We'Moon 2022

Sun setting on a Strawberry Moon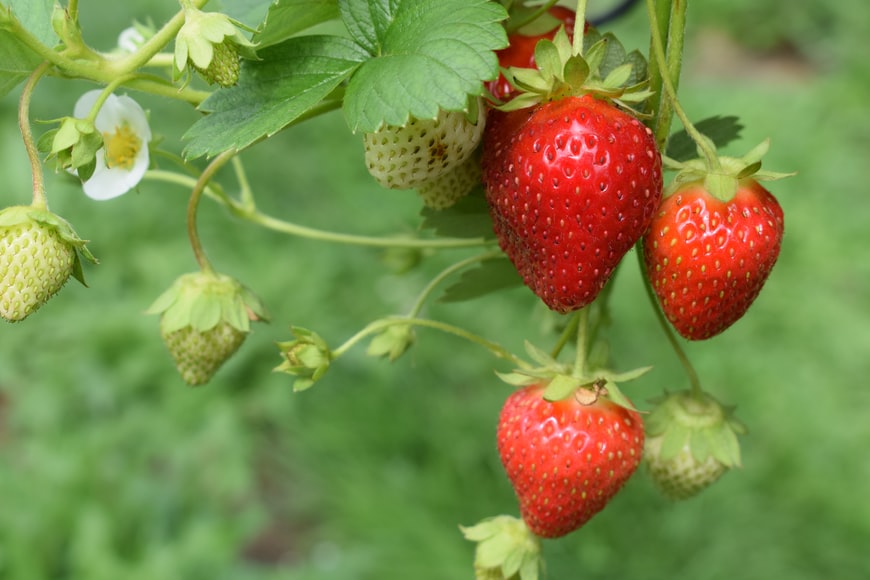 Here is some strawberry symbolism: https://symbolismandmetaphor.com/strawberry-symbolism-spiritual-meaning/
Why a Strawberry Moon, you may ask? Check out this link to find out more:https://www.almanac.com/content/full-moon-june
To minimize the risk of Covid-19, please be sure to keep a safe distance and wear a mask if you need. We are all in this together!
Greetings and Bright Blessings for a Joyful and Healthy New Year!
This year, 2022, La Bona Dea is hosting the Iseum of Mary Isis' Priestess Apprenticeship which begins in February. However, throughout the year I will incorporate our Full Moon Circles to the best of our ability. Because of overlapping commitments, I will confirm each Full Moon Circle with details on this website and on our Facebook page, La Bona Dea. We look forward to so many happy times together this year! In the interest of time, safety, and comfort, some events will be via Zoom. Links and locations will be provided as we go.
2022 Full Moon Circle Dates and Spring/Summer Time 7 pm-8 pm, and Daylight Savings Times are 5:30-6:30 pm
Full Plant Moon, Saturday, April 16th
Full Flower Moon, Friday, May 13th
Full Strawberry Moon, Tuesday, June 14th
In lieu of a Full Moon Circles JULY, we will hold our Goddess Thrift Mall and celebrate with a summer abundance and letting go ritual
Full Salmon Moon, Thursday, August 11th
Full Harvest Moon, Saturday, September 10th
Full Hunter Moon, Sunday, October 9th
Full Beaver Moon, Tuesday, November 8th
Full Cold Moon, Wednesday, December 7th
2021 July and August, La Bona Dea will hold a Goddess Thrift Mall where folk may exchange goods such as clothing, jewelry, small household items, or trinkets. Donations are accepted and we hope you will come to enjoy yourself at the Goddess Mall! This event is scheduled to take place on SUNDAY, August 22nd from 11 am to 2 pm.
Next Full Moon Event times take place
PST Daylight Savings time April-October 6:30 m, October-April 5:30 pm:
Sept 20th Harvest Moon
October 20th Hunter's Moon
Nov 19th Beaver Moon
Dec 18th Cold Moon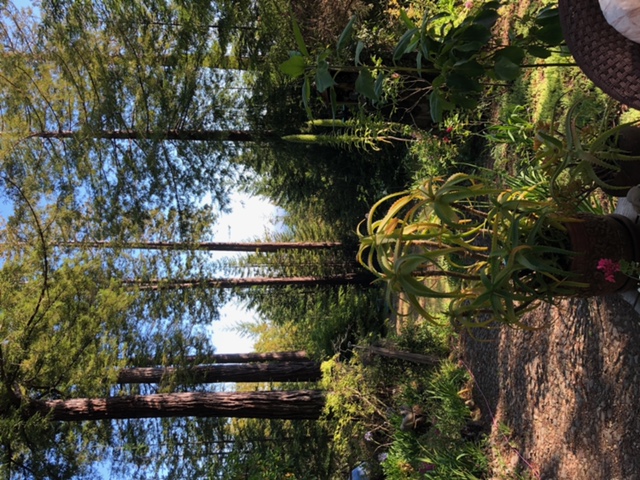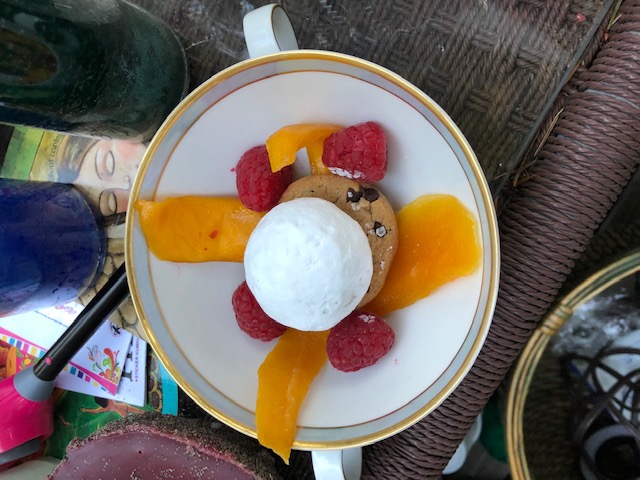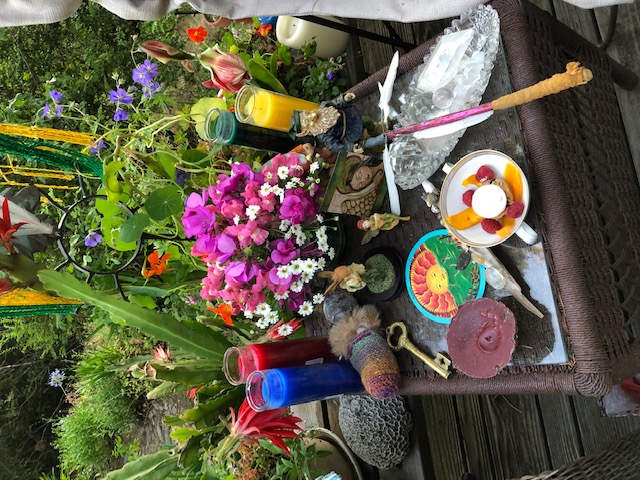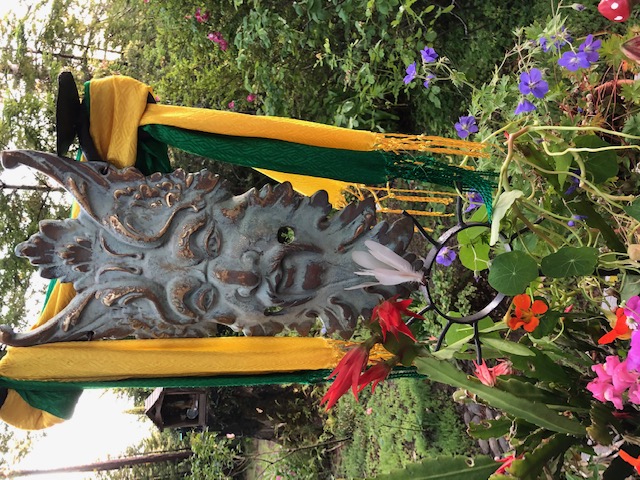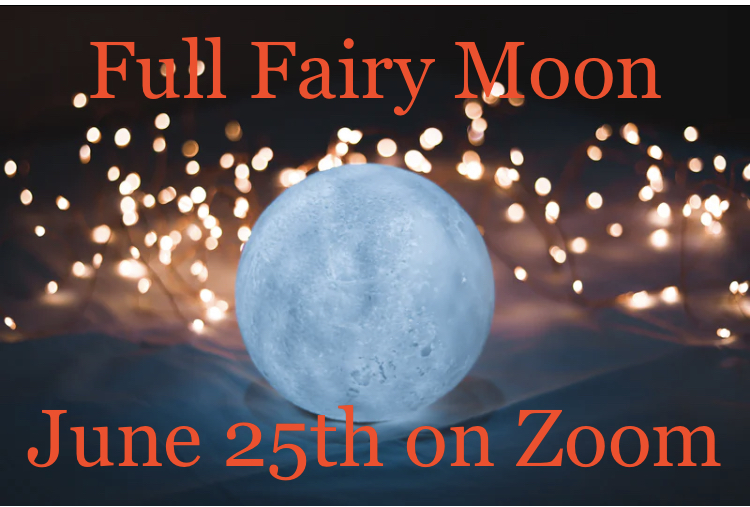 Moons and Junes, and Ferris wheels, the dizzy dancing way I feel, as if every fairy tale is real. . . .I've looked at love that way….
Ah, Summer is filled with joy. Mother Earth is in full bloom, our hearts are filled with excitement, and the sun is shining to invite us outdoors. Summer is the time of play and rest. The kind of days that wear you out by fresh air and vine-ripened foods.
Topic: June's Full Fairy Moon Circle
Time: Jun 25, 2021, 06:30 PM Pacific Time (US and Canada)
May all the Fairies gather 'round and bless your heart and all that's earthbound! Blessed be!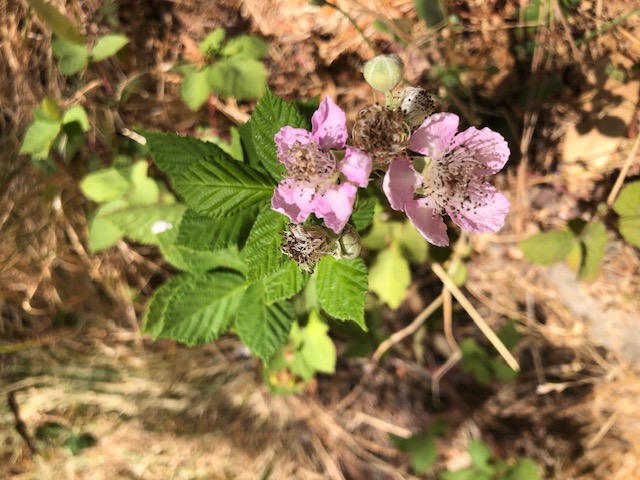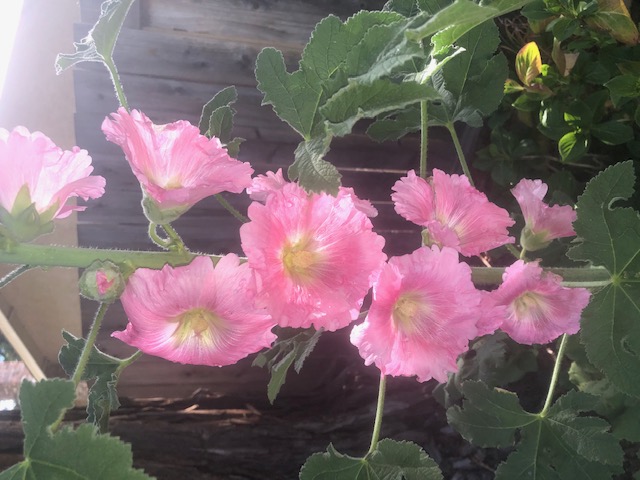 May's Full Flower Moon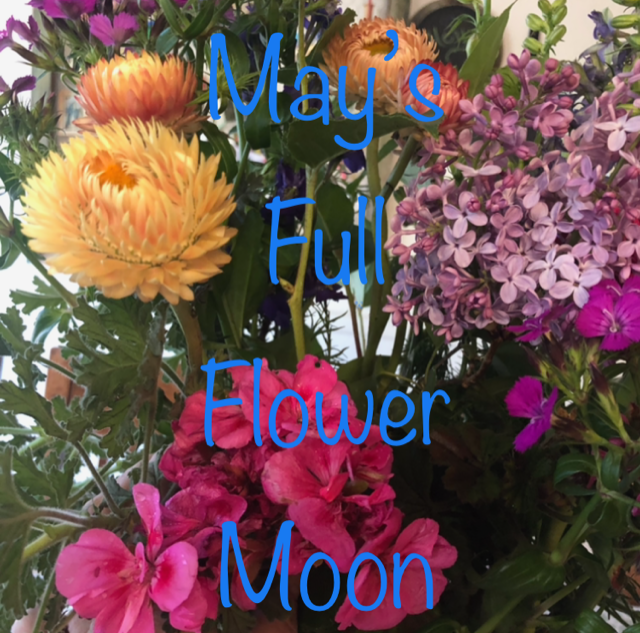 The month of May is regarded as the month of flowers. This time of year in the northern hemisphere we excitedly await the push from seedling to sprout, from plant to blossom, and May does not disappoint.
La Bona Dea, a Roman goddess also known as the Good Goddess, and whom the Greek called Fauna, celebrates her feast on May 1st. In the old way only women were allowed to enter her temple on her feast day. Though the rites were secret, many speculate there was much dancing, laughter, and the evening served as an all-round Girls' Night. Without men, the women could speak and act freely to celebrate their feminine qualities as well as interact with the Divine.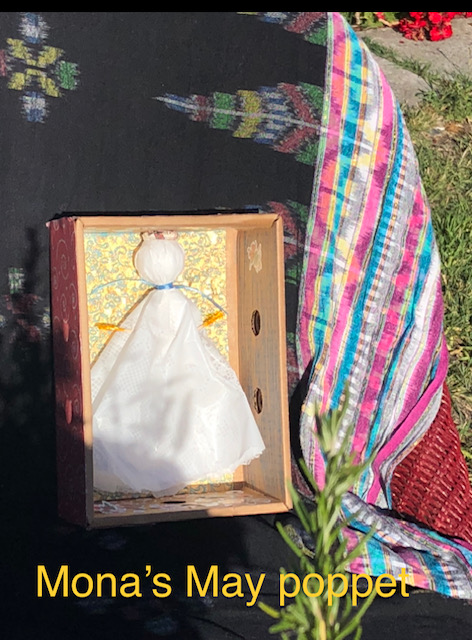 For our Full Moon, please be prepared to make a May Dolly. She will be a symbol of our independent selves, a reminder of our commitments to ourselves as we relish the thrill of summer's arrival.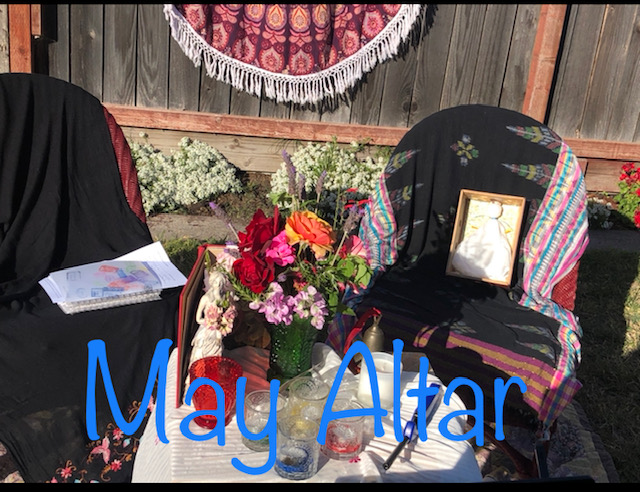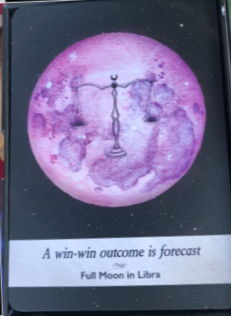 Topic: May Full Flower Moon
Time: May 26, 2021 06:15 PM Pacific Time (US and Canada)
Join Zoom Meeting
https://us02web.zoom.us/j/83817146951?pwd=WXpOVGNaMnUva2JxbEVldG1lbGx0dz09
Meeting ID: 838 1714 6951
Passcode: FLOWERMOON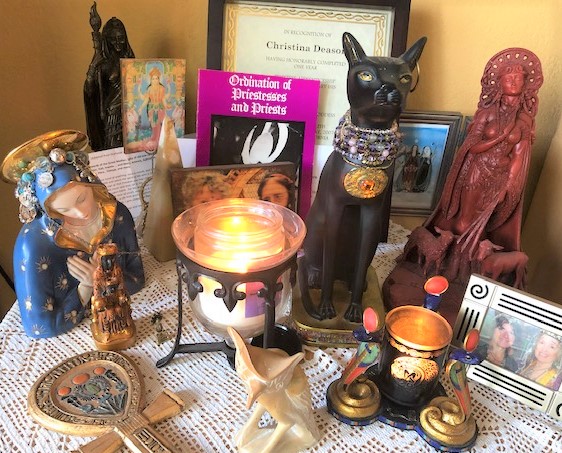 La Bona Dea is inviting you to a scheduled Zoom meeting.
Topic: April Full Planter's Moon
Time: Apr 25, 2021 06:30 PM Pacific Time (US and Canada)
Join Zoom Meeting
https://us02web.zoom.us/j/84075646516?pwd=a1c0bmI4Ry94ZjgvazNiVnkya2dzQT09
Meeting ID: 840 7564 6516
Passcode: PLANTMOON
April is often called the Pink moon for the zillions of tiny pink phlox which make a perfect gown for Mother Earth as we honor her awakening. To celebrate we may find ourselves outside planting seeds and seedlings, conjuring her fertility to birth flowers and fruits to sustain us for the remaining season of the year.
Another special date in April is the 15th, no, not only tax day,(boo) but Bast's Feast day. Our ritual will include delving delve into our inner cat-goddess, the divine feline, the mystic feminine of the independent soul within ourselves—these are a few reasons cats are sacred to several goddesses, witches, and of course, well protected by the supreme cat goddess, Bast.
For the ritual, you will need to collect a few items ahead of time and have them ready at your altar.
A green or white candle, (If not, be sure to hold any color candle and imbue it with healing energy and think "green,") in a holder
A Sistrum, bell, or rattle
A photo of your family and/or other loved ones
And a photo, picture, or statue of a cat as well as other beloved pets
A lighter
Calling upon Bast we will invoke her protective cat-mamma energy and share it with Mother Earth, our loved ones, and ourselves. The time of "birth" (renewal, springtime) is always critical, and by supporting our planet we may ensure that life will continue to grow.
Contact mammadeason@gmail.com for further information or to hold a circle at your location.
Welcome Spring, Welcome Ostara!
Our Full Storm Moon Zoom is Saturday, March 27th!
La Bona Dea is inviting you to a scheduled Zoom meeting.
Topic: Storm Moon Time: Mar 27, 2021, 06:00 PM Pacific Time (US and Canada)
Join Zoom Meeting https://us02web.zoom.us/j/87104036281?pwd=VzNDTTNvNXE3VkZPYzRiSjhrTWl4 Zz09
Meeting ID: 871 0403 6281
Passcode: STORMMOON
Weather the Storm Moon, enjoy baking Elbaroda's Ostara Magical Mug Cake, celebrate Artemis's birthday, learn about the pagan origin of the birthday cake, and cast a divination spell!
What you need for your Spell: A special piece of silver or a silver coin, a bowl of water
Elbaroda's Ostara Honey Mug Cake
We are in a time of rebirth and what better time to honor ourselves than with a little birthday treat. The following instructions are for a magical birthday cake which we will partake as a communion during our zoom.
Treat each ingredient as a sacred element to your witch's brew.To accompany this recipe I found this sweet excerpt from an article I'd like to share with you all. I thought we could hum this to ourselves to honor the ones who have come before us while preparing our potions.
Clay tablets dating from 2500 BCE Sumeria depict a faction, whose devotee would bring offerings of butter to their temple of the goddess Inanna. Ancient Sumerian texts show a reverence for the act of butter-making, in passages like, "The rocking of the churn will sing for you, Inanna . . . thus making you joyous."
I had lots of fun making this recipe and I hope you find much joy in preparing yours too. This recipe is not gluten-free or allergy-free, please take care to alter ingredients to suit your needs.
Honey Mug Cake Recipe
2 T butter – an ancient token of magical transformation
1 T runny honey – a symbol of immortality and rebirth
1 med egg – a symbol for fertility, creation, prosperity
1/2 t vanilla extract – the only edible orchid fruit- aids in cultivating inner peace
3 T light brown sugar- sensuous sexuality, for the ladies!
4 T self-rising flour * recipe follows – a source of strength and a supplier of energy to get this MOJO flowing!
1 C all-purpose flour
1 ½ t baking powder¼ t salt pinch of salt to tether us to the ground while we imbue ourselves with our intentions.
Speaking of intention, choose a couple of fragrant ingredients to customize our honey cake to our exact specifications. I chose to use orange extract and ground sage (I can always use a little extra wisdom) and it turned out divine. There are so many wonderful and magical combinations, and if you have an ingredient in your cupboard that you are just aching to use, go for it, let your intuition and creativity fly!
Basil – for Astral travel, protection Cardamom – an aphrodisiac, feminine in nature and useful when calling upon eloquence Cinnamon – used in consecration, or to tap into the divine connection Ginger – courage, confidence. Lavender – Healing, invoking relaxation Lemon zest – cleansing, banish negativity, draw in happiness and joy Mint – protection, virtue Orange zest – prosperity, abundance Rosemary – love, remembrance Rosewater- opening the heart Chakra to receive love! Sage – wisdom Thyme – courage, sacrifice
Frosting Recipe
2 T butter, softened4
T confectioners sugar
runny honey (optional)
Start with a mug and add butter, melt butter in the microwave, yes we are modern *itches! Stir in honey, sugar, egg, and vanilla, mix well.Add flour, salt, and your chosen herbs or spices and mix to a smooth consistency.Once blended, pop that sucker in the microwave for 1 min and 30 seconds or 1 min and 15, if your microwave is on high. Drizzle with honey or prepared frosting. Save to enjoy at our zoom!
Join us for the next Full Moon Zoom
February Ice Moon, Saturday, February 27th at 6 pm
Join Zoom Meeting
https://us02web.zoom.us/j/87089093120?pwd=UzZGMXRiOTMwWDN2R1JQT3dWVnk4dz09
Meeting ID: 870 8909 3120
Passcode: ICEMOON
February's Full Moon is commonly known as the Snow Moon. However, in Northern California, especially in Sonoma County, we may not always count on snow. . . but we do know about ice. Freezing temperatures and frigid mornings are not uncommon during the month of February.
This month, we thought it would be interesting to explore this month's Full Moon under its lesser-known name: the Full Ice Moon.
Ice invites us to wonder at stillness, moments frozen in time, bitter cold which may immobilize us, and the sometimes-forgotten option to "stand still.
JANUARY WOLF FULL MOON
Friday, January 29, 2021 at 5:30 PM PST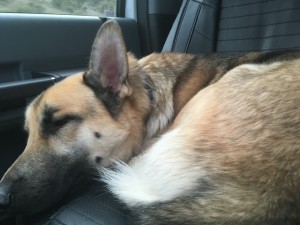 January's Full Moon is known as the Wolf Moon because wolves are often heard howling during the long cold nights. People believed the wolves howled because of winter's cold and hunger but after studying wolves, experts say that they howl to vocalize and identify other wolves or packs and to identify their territory or maintain their social bond–perhaps even coordinate hunts.
Gather with Women and Howl at the Moon this month. . . ask yourself. . .
What do I need to howl about?
Do I hunger for something?
Do I want to examine my boundaries or reach out to others to share ideas or focus? Who is my community?
Have a pen and 2 pieces of paper ready to complete the meditation.
For the craft you will need a small jar filled with delights. . . collect buttons, beads, feathers, glitter, shells, pieces of jewelry, coins–you get the idea–put the items in the jar at this WAXING Moon. Keep the jar handy to place near you during the Wolf Moon Zoom!
Zoom into our Full Wolf Moon by clicking the link below:
Topic: January Wolf Moon
Time: Jan 29, 2021 05:30 PM Pacific Time (US and Canada)
Join Zoom Meeting
https://us02web.zoom.us/j/89142373141…
Meeting ID: 891 4237 3141
Passcode: WolfMoon