The Iseum is a nonprofit spiritual organization, where you may sign up for a yearlong Priestess Apprenticeship program, go on a spiritual adventure to the Big Island, Hawaii, and/or discover a Past Life through Hypnotherapy.  We perform non-denominational weddings, Blessing Ways, and Rites of Passage. 
Additional classes, workshops, and full moon ceremonies take place throughout the year for men and women in person and on Zoom
The Wheel of the Year
Imbolc February 1
Ostara March 21
Beltane May 1
Summer Solstice June 21
Lughnasadh August 1
Mabon September 21
Samhain October 31
Winter Solstice December 21
Dates will be announced and will Begin February, at Imbolc 2021
and will follow the Eight Sabbats throughout the year
ABOUT THE ISEUM OF MARY ISIS
THE FEMININE PRINCIPLE HAS RETURNED AND BALANCE IS BEING RESTORED TO MOTHER EARTH AND ALL HER BEINGS–Nancy Dew
Established in 1998, by High Priestess Nancy Ana Dew, the Iseum of Mary Isis became a nonprofit spiritual organization honoring the Goddess.  It is our wish to bring more women into the light of their own Divine Feminine, as we become more of the change we wish to see in the world.
Nancy Dew has been on a spiritual path all of her life. In 1980, at age 38, she was going through a divorce, raising 2 wonderful daughters, working and giving much time to her daughter's school.  As her children grew older, she realized that something was missing in her life, and she went on a deeper spiritual search that began to nourish her soul.  Studying the many aspects of alternative healing, nutrition and body work, Nancy graduated Holistic Nutritionist, Certified Clinical Hypnotherapist, Transpersonal NLP Practitioner, Massage Therapist, and Reiki Practitioner.
This path led her on an inner spiritual search and years of studying with Shamans, Cross-Cultural Anthropologists, Native Americans, Metaphysicians, Wiccans and Buddhism, living in a Buddhist Temple for a time.  What she found was that the Divine Feminine was missing in her life and her spiritual practice. She travelled the world in search of the Goddess.  Learning from the many cultures and spiritualities of South East Asia, Greece, Central and South America, Thailand, Ireland and Mexico, Nancy realized that indigenous people everywhere live immersed with the qualities of Divine Feminine Deities; a grand awakening for a woman raised in the Judeo-Christian religion!
She fell in love with the Divine Feminine and came to know Her as a part of her own soul.  She felt herself fill with the compassion, love, peace and courage of the Goddess. This led everything in her life to blossom, as if the Universe opened up a beautiful path for her to walk down.   From finding that everyone is connected to each other and to everything that is alive, she begin to lead Earth-Based Spiritual circles, or Paganism.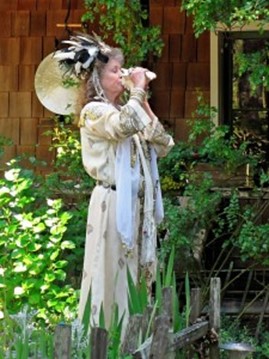 Nancy was Ordained a Priestess in the Fellowship of Isis in 1998, and has been leading yearlong Priestess Apprenticeships since then.  Women of all ages may enter this program, that takes place on weekends at Lilith, and honor the eight holidays on the Pagan Wheel of the Year.  Initiates learn how to create sacred space, perform rituals and ceremonies, sing, dance and drum to songs that worship the Goddess, and learn how to let go of self-limiting habits that keep women from their wholeness and authenticity.
At the end of the year, they have discovered their own inner Goddess, and are regally Ordained Priestess into The Iseum of Mary Isis, which honors each Priestess as a legal Reverend in the State of California.  Over 60 women from all walks of life have been Ordained at Lilith and share in a loving sisterhood that accepts and honors each individual's path.
OUR NEWLY ANOINTED PRIESTESSES
2019 APPRENTICESHIP
(Scroll down to Imbolc then back up to Yule for chronological sequence)
Calliope and Elboroda 
Priestesses and their Pouches and Shawls of Holy Women
Celebratory Tarts
Winter Solstice; Yule 2019
Samhain 2019
Autumn Equinox 2019
Lughnasadh 2019
Celebrating the Harvest at Mantanzas Winery in Bennet Vally – What a fun way to honor Lughnasadh!
Corn Dolly Crafting
Summer Solstice 2019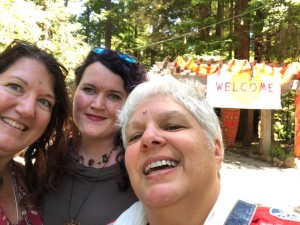 At the Gualala Art Center, celebrating Summer Solstice with the Priestesses of the Iseum of Mary Isis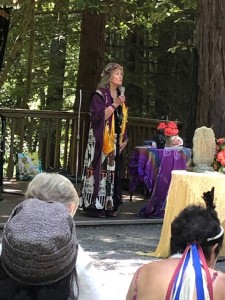 Celebrating Fire and Summer Solstice with Wand Making and Manifesting at the Russian River Resort Area
Beltane 2019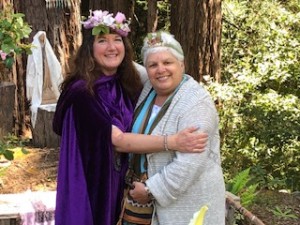 Taking Vows at the Beltane Sabbat at Lilith
Beltane Crowns
Ostara 2019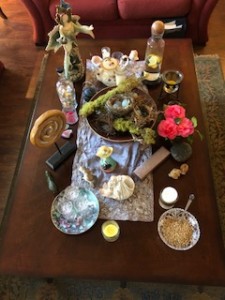 Welcome springtime and rebirth!
Our apprentices gathered in Circle to welcome the second "turn of the wheel." We talked about taking risks and what it means to find balance at the Vernal Equinox. We performed rituals to inspire joyful and strong rebirth in ourselves and our world. Blessed Be!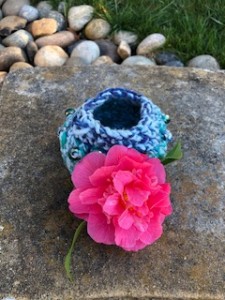 The Burden Basket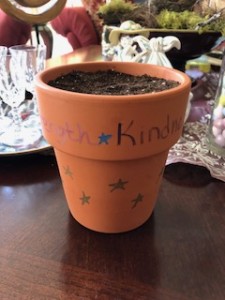 May all of your Ostara seeds sprout and may you be blessed with bounty!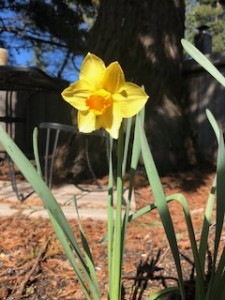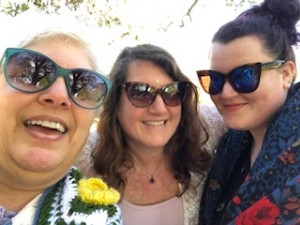 Imbolc 2019 
We began our Wheel of the Year Journey with Imbolc on Saturday. . .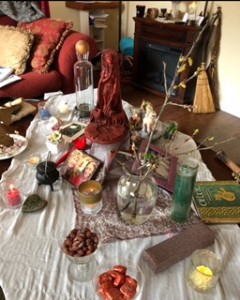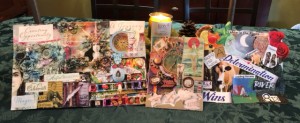 Intuitive Art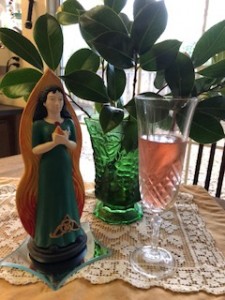 In preparation, I found these tender buds along the NorCal Coast one day on an excursion with my husband and our dogs.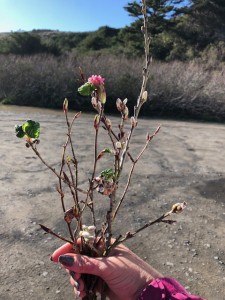 Here are the dogs. . . Bella and Buddy-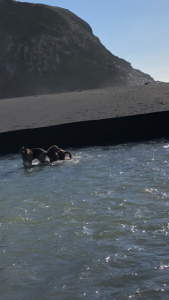 Here is the amazing NorCal Coast. . . just past Jenner, CA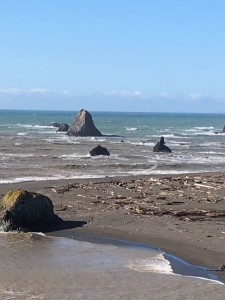 Hard to think it is only the early days of spring
Here is me at the Imbolc Altar-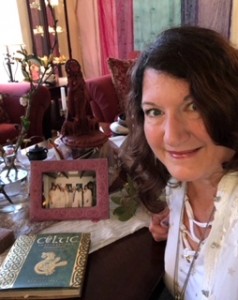 A lovely shot of the Altar-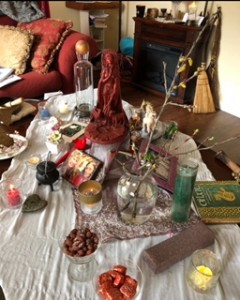 And here are some of the buds outside of my home, the Camellias are still tight little buds-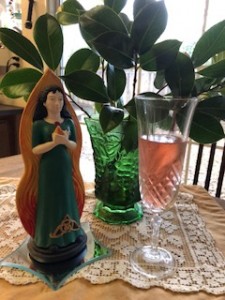 And here is me looking very priestess-y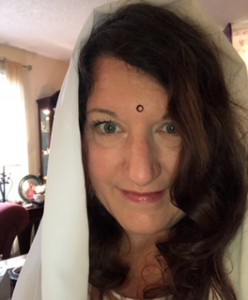 One of our crafts for the day was to make vision boards. . .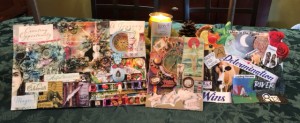 We also made Brigid's Crosses, it was a sacred and precious day for the Apprentices.
For fun, I decided to add my YouTube video of the Imbolc Altar. I will present one for each Sabbat all year long. Please check out the link below xo
Blessings and Peace, Honor and Love to you!
Love,
La Bona Dea xo
Answer Her Call and join the Apprenticeship as we journey around the Wheel of the Year together!
TUITION $1,200.00* INCLUDES MANUAL, SPIRIT SONG CD, MATERIALS, REFRESHMENTS, FULL DAY COURSE INCLUDES CASTING AND CLOSING CIRCLES, SABBAT HISTORY & CUSTOMS, GODDESSES, GODDESS PRESENTATIONS, RITUALS, AND MAGICAL TOOL CRAFTING (SUPPLIES INCLUDED FOR MOST CRAFTS), AS WELL AS ADDITIONAL HANDOUTS. MEALS ARE POTLUCK BY APPRENTICES. SPACE IS LIMITED
*$200 deposit required before Imbolc, remaining balance may be made in installments at each full moon.
Perfect Love and Perfect Trust with Blessings to all, great and small!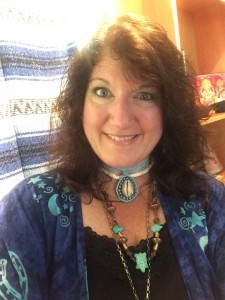 High Priestess Tina Brigid, Facilitator of Path of the Priestess
Path of the Priestess, The Goddess' Guide to the Wheel of The Year
Attend the Priestess Apprenticeship locally in Rohnert Park for the 2019 Wheel of the Year
I am offering yearlong Priestess Apprenticeship beginning this Imbolc, (around Feb. 1, 2019)
If you are interested in participating in the yearlong journey, please contact me for information, including the Merry Meet Event, to know other apprentices, and the Eight Holy Sabbat dates of the program.
Tuition for this Yearlong Priestess Apprenticeship is $900. Fee includes Eight Holy Sabbats, full day agenda with a circle, song, chants, along with the introduction to several Goddesses archetypes and myths, ritual, magical tool making, and presentation of the Goddesses and your copy of the book. Upon completion of the eight Sabbats, you will be an anointed priestess. If you are interested in becoming ordained to perform legal rituals and ceremonies, you may participate in an additional event. The ordination is optional, and the fee is $200.00.
This Priestess Apprenticeship will take place at my residence, and will include some daytime or evening "off-site" adventures.
MONTHLY UPCOMING EVENTS

MOON CIRCLES 6:30-8:30 pm
Friday July 27 FULL
Friday August 17 WAXING
Friday September 21 FULL/MABON
Friday October 26 WAXING/SAMHAIN
NOVEMBER Gratitude Gathering
Sunday November 18th 11am-2pm
DECEMBER Yule Celebration and Winter Solstice
Friday December 21 6:30-8:30 pm
JANUARY MERRY MEET for Priestess Apprenticeship, date/time to follow
FEBRUARY Imbolc, first sabbat for initiates, date/time to follow
mommadeason@gmail.com OR 707 318-8902, Blessed Be