Now accepting applications for the 2024 Priestess Apprentice contact High Priestess Tina at mammadeason@gmail.com for information and the year-long program following the Wheel of the Year and its Eight Sabbats.
***Scroll down to see 2022 Apprentices and 2019 Anointed and Ordained Priestesses***
The Iseum of Mary Isis is a nonprofit 501(c)3 spiritual organization, where women and fa are invited to participate in a yearlong Priestess Apprenticeship Program. Additional classes, workshops, and full moon ceremonies take place throughout the year for women, men, and families both in person and on Zoom
Tina Riddle Deason, High Priestess of La Bona Dea is the Executive Director of the Iseum and facilitates the year-long Priestess Apprenticeship Program in Sonoma County, California. The manual, by Nancy Dew, HP, "The Path of the Priestess, the Goddess Wheel of the Year" is used for the Program.
Vision Statement of the Iseum of Mary Isis

The Iseum of Mary Isis is dedicated to supporting

women in knowing the power, wisdom, strength,

compassion and the unconditional

love of the Divine Feminine.

The Iseum is devoted to women's spiritual growth

and the courage to be one's authentic

self by exploring the mystery

of our true essence as Holy Women.

Living in sisterhood, listening to nature's guidance,

The Iseum of Mary Isis

celebrates, protects, and honors all of life

by embracing Mother Earth and all Her Relations
2023 Newly Ordained Priestesses
2023 Ordained Priestesses and their Mentors at Isis Oasis
Blessings of Yule 2023
Honoring Ancestors and Honoring Women–while wearing pointy hats!
Honoring those who came before us, whether familial ancestors or past-life connections with healers, seekers, seers, and wise women, we celebrated the Witches New Year together. There is certain magic made when women gather to heal, love and support each other. This holy day was transcending and divine. As we heal, the whole world heals with us, So Mote it Be!
And we met a new Goddess T'nahcne
Mabon, the season of letting go
To carry the sorrows or loss of the past year weighs heavy, and releasing the past paves way for a brighter future. At Mabon we honor the earth and the falling of leaves, reminding us that a new rebirth is just around the corner.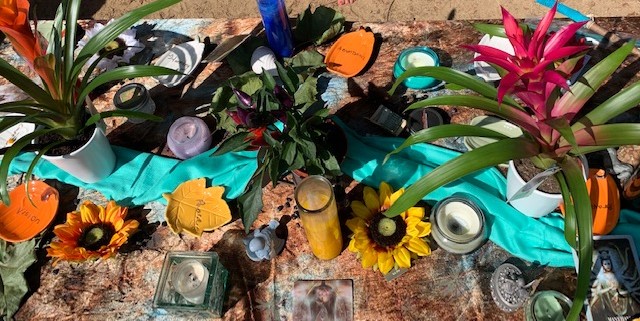 For this Sabbat, we gathered at Stafford Lake in Novato. Being near this body of water reminds us that Autumn sits in the West on the Wheel of the Year, and is the seat of the Matriarch, the compassionate, forgiving, and wise facet of ourselves. Blessed be this glorious time of year!
"Letting Go" at Mabon with Compassionate Release from Kwan Yin
Smudging

Anointing

Visiting

Calling in the direction of the West

Kwan Yin Arrives

Kwan Yin's Blessing

Mentor Kaliani and Apprentice Kwan Yin

Kaliani and Remi, reminding us that life is precious!
Lammas
Celebrating the First Harvest
Danu Dances with Grace

Lammas Altar to the Corn Mothers

Smudging

Sisterhood

Crowning

Lammas Ladies

Drumming
Summer Solstice, Litha
We spent the Holy Sabbat of Litha at Goat Rock Beach
Our Shornline Altar

We Manifest with the Fire

Cerridwyn and her Ever Transforming Cauldron

Cerridwyn blesses with herbs

May you be filled with loving kindness, may you be well
Beltane and Hieros Gamos 2022
Gathered together we shared in our circle to talk about what it means to take care of ourselves and what it is that women really want (sovereignty for me please) and then we made crowns, performed our Salt Purification Ritual, and our Hieros Gamos–or vows to ourselves, and some apprentices made their vows via iPhone because of Covid.
In the end, we received blessings from Fairy Godmother and she sang us a song, and finally, we celebrated with cherry-chocolate cake and champagne.
Heiros Gamos

Crossing the Threshold

Blessing of the HP

Reading the Charge of the Goddess

Sinfully delicious cake!

Behold! What beautiful Goddesses!
Ostara 2022
We gathered to celebrate Goddess Ostara, "Plant Seeds" of intention, remove "that which does not match our goals" and rejoiced in sisterhood! We had a visit from Goddess Calliope and her words of wisdom encouraged us to create by writing, drawing, gardening, or crafting into our authentic selves. (Sorry, no photo of Calliope, but maybe we will catch her on her next visit!) Blessings for a spring full of balance and hope! Blessed be!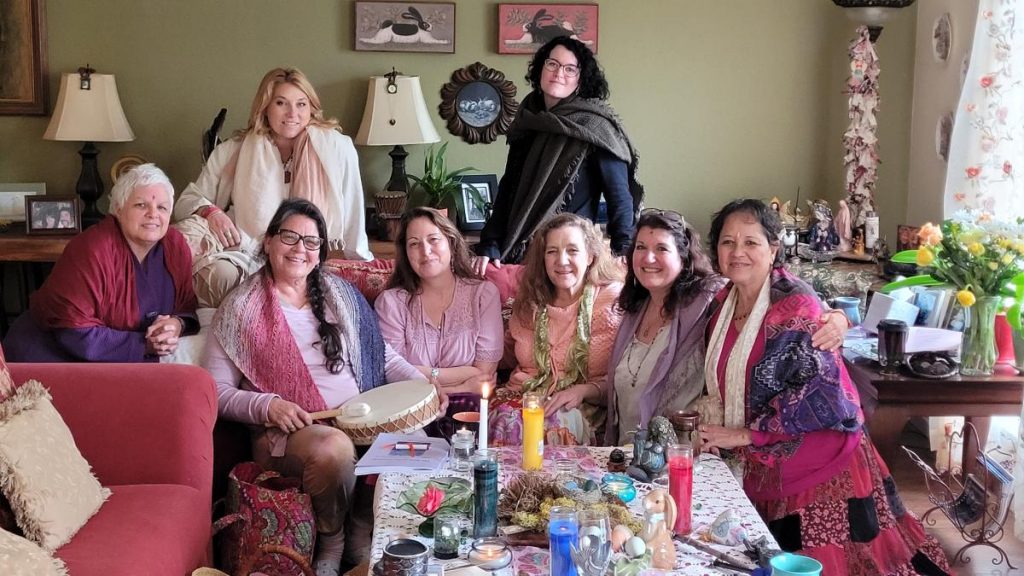 Planting Seeds of Hope and Intentions

Eggs, a symbol of Rebirth

Ostara Full Moon
Imbolc 2022
We began our Wheel of the Year Journey on January 29th. We are please to be surrounded by a group of lovely women who are generous, eager to learn, fabulous cooks, and inspiring sisters. As we embark on our journey we wish each apprentice the opportunity to step outside of herself, let the herself see her as the world sees her. . . a living portrait of creativity, harmony, and wisdom. Blessed Be, TD, HP xo
Walking the Labrynth and Letting Go of Expectations for the Apprenticeship
About the Materials and Fees:
"The Path of the Priestess, The Goddess Wheel of the Year" by Nancy Dew

THE NEW 2022 MANUAL is now AVAILABLE ON AMAZON
with full color photos

TUITION $1,600.00* INCLUDES MANUAL, SPIRIT SONG CD, SONG BOOK, MATERIALS, REFRESHMENTS, FULL-DAY COURSE INCLUDES CASTING AND CLOSING CIRCLES, SABBAT HISTORY & CUSTOMS, RITUALS, GUIDED VISUALIZATIONS, INTRO TO ANCIENT GODDESSES, GODDESS PRESENTATIONS, AND MAGICAL TOOL CRAFTING (MATERIALS FOR CRAFTS INCLUDED). MEALS ARE POTLUCK BY APPRENTICES.
THE COST ALSO INCLUDES OVERNIGHT STAYS AT ISIS OASIS IN GEYSERVILLE, AND CATERED DINNER AT ISIS OASIS AND LAMMAS AT "THE REALM" IN POINT ARENA.
ONCE COMPLETED, YOU WILL BE ORDAINED AND WILL BE ABLE TO PERFORM LEGAL CLERGY SERVICES IN THE STATE OF CALIFORNIA, INCLUDING MARRIAGES, BABY NAMINGS, FUNERAL RITES, AND PRISON VISITATIONS. (YOU MAY APPLY TO OUT-OF-STATE AGENCIES FOR SPECIFIC RITES.)
Partial Scholarships, up to 50 percent, are available.
**SPACE IS LIMITED TO 4 -6 APPRENTICES
**This Priestess Apprenticeship will take place at my residence or that of a mentor. Some daytime or evening "off-site" adventures are proposed, and we will adhere to the latest Covid-19 safety precautions as necessary.
*$300.00 deposit is required before Yule (Dec. 21st), and the remaining balance may be made in installments at each full moon.
The Wheel of the Year
Imbolc February 1
Ostara March 21
Beltane May 1
Summer Solstice June 21
Lughnasadh August 1
Mabon September 21
Samhain October 31
Winter Solstice December 21
Sabbat dates will correspond with the Sabbats. We will begin our next Apprenticeshipbegin around Imbolc, most likely at the end of
January 2024
ABOUT THE ISEUM OF MARY ISIS
THE FEMININE PRINCIPLE HAS RETURNED AND BALANCE IS BEING RESTORED TO MOTHER EARTH AND ALL HER BEINGS–Nancy Dew
Established in 1998, by High Priestess Nancy Ana Dew, the Iseum of Mary Isis became a nonprofit spiritual organization honoring the Goddess.  It is our wish to bring more women into the light of their own Divine Feminine, as we become more of the change we wish to see in the world.
Nancy Dew has been on a spiritual path all of her life. In 1980, at age 38, she was going through a divorce, raising 2 wonderful daughters, working, and giving much time to her daughter's school.
This path led her on an inner spiritual search and years of studying with Shamans, Cross-Cultural Anthropologists, Native Americans, Metaphysicians, Wiccans, and Buddhism, living in a Buddhist Temple for a time.  What she found was that the Divine Feminine was missing in her life and her spiritual practice. She traveled the world in search of the Goddess.  
She fell in love with the Divine Feminine and came to know Her as a part of her own soul.  She felt herself filled with the compassion, love, peace, and courage of the Goddess. This led everything in her life to blossom, as if the Universe opened up a beautiful path for her to walk down.   From finding that everyone is connected to each other and to everything that is alive, she begin to lead Earth-Based Spiritual circles, or Paganism.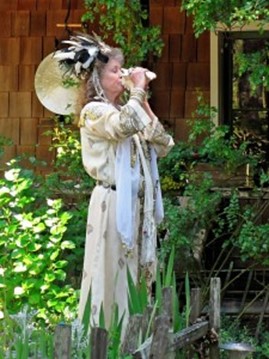 Nancy was Ordained a Priestess in the Fellowship of Isis in 1998 and began ordaining woman after creating her Priestess Apprenticeship Program.
By the end of the year, these women have discovered their own inner Goddess. They are regally Ordained Priestess into The Iseum of Mary Isis, which honors each Priestess as a legal Reverend in the State of California.  Over 80 women from all walks of life have been ordained through the Apprenticeship and share in a loving sisterhood that accepts and honors each individual's path.
OUR NEWLY ANOINTED PRIESTESSES
2019 APPRENTICESHIP
(Scroll down to Imbolc then back up to Yule for chronological sequence)
Calliope and Elboroda 
Priestesses and their Pouches and Shawls of Holy Women
Celebratory Tarts
Winter Solstice; Yule 2019
Samhain 2019
Autumn Equinox 2019
Lughnasadh 2019
Celebrating the Harvest at Mantanzas Winery in Bennet Vally – What a fun way to cheer during Lughnasadh!
Corn Dolly Crafting
Summer Solstice 2019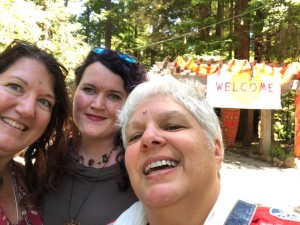 At the Gualala Art Center, celebrating Summer Solstice with the Priestesses of the Iseum of Mary Isis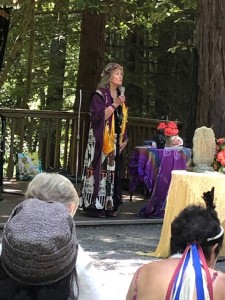 Celebrating Fire and Summer Solstice with Wand Making and Manifesting at the Russian River Resort Area
Beltane 2019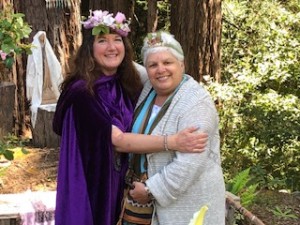 Taking Personal Commitment Vows at the Beltane Sabbat at Lilith
Beltane Crowns
Ostara 2019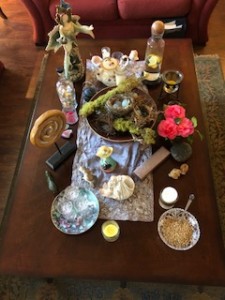 Welcome springtime and rebirth!
Our apprentices gathered in Circle to welcome the second "turn of the wheel." We talked about taking risks and what it means to find balance at the Vernal Equinox. We performed rituals to inspire joyful and strong rebirth in ourselves and our world. Blessed Be!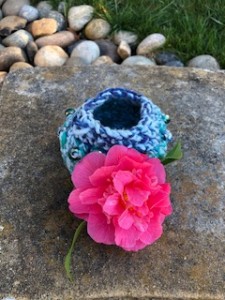 The Burden Basket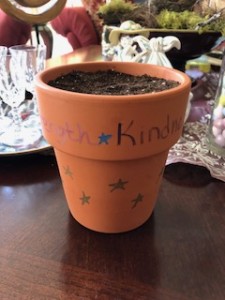 May all of your Ostara seeds sprout and may you be blessed with bounty!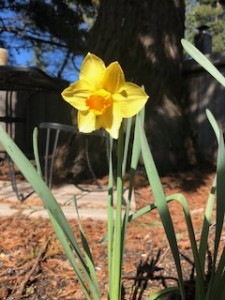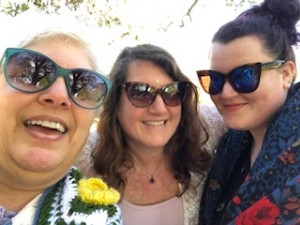 Imbolc 2019 
We began our Wheel of the Year Journey with Imbolc on Saturday. . .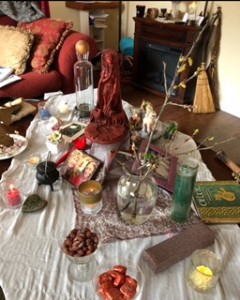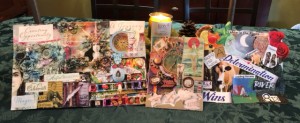 Intuitive Art
In preparation, I found these tender buds along the NorCal Coast one day on an excursion with my husband and our dogs.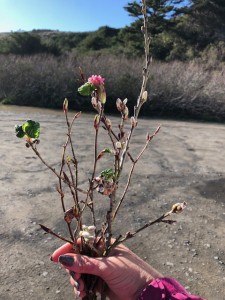 Here are the dogs. . . Bella and Buddy-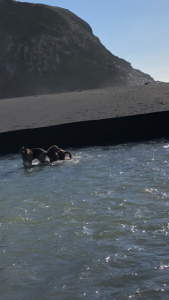 Here is the amazing NorCal Coast. . . just past Jenner, CA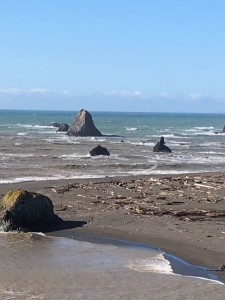 Hard to think it is only the early days of spring
Here is me at the Imbolc Altar-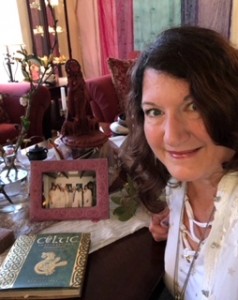 A lovely shot of the Altar-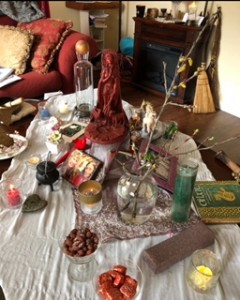 And here are some Camellia buds outside of my home,
they will burst with bright pink color soon!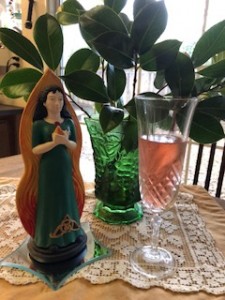 And here is me looking very priestess-y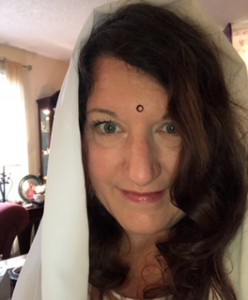 We made Brigid's Crosses, it was a sacred and precious first Sabbat for the Apprentices.
For fun, I decided to add my YouTube video of the Imbolc Altar. I will present one for each Sabbat all year long. Please check out the link below xo
Blessings and Peace, Honor and Love to you!
Love,
La Bona Dea xo
Answer Her Call and join the Apprenticeship as we journey around the Wheel of the Year together!
Perfect Love and Perfect Trust with Blessings to all, great and small!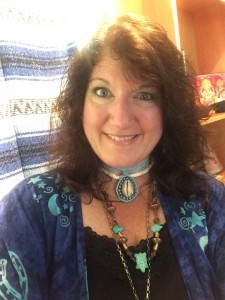 High Priestess Tina Brigid, Facilitator of Path of the Priestess
mommadeason@gmail.com OR 707 318-8902, Blessed Be