Presented by Iseum of Mary Isis at La Bona Dea, Sonoma County
The next session is February 2024- December 2024, Contact
Mammadeason@gmail.com for details and" Merry Meet Tea" Fall 2023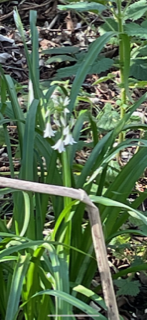 Imbolc Saturday, January 29th at 9 am – 4 pm
Ostara/Vernal Equinox Saturday, March 19th at 9 am – 4 pm
Beltane Saturday, April 30th at 9 am – 4 pm
Litha/Summer Solstice Saturday, June 18th at 9 am*
Lughnasadh Saturday, July 30th at 9 am*
Mabon/Autumn Equinox Saturday, September 17th at 9 am – 4 pm
Samhain Saturday, October 22nd at 9 am – 4 pm
Yule/Winter Solstice Saturday, December 10th at 9 am**
Anointing and Ordination Will extend December 10th and is optional
*For Litha or Lughnasadh, depending on the weather, there will be an overnight camping trip.
**Ordination will take place this afternoon for Apprentices who wish to be ordained.
Most Sabbats will include an excursion to a local outdoor area to perform rituals and/or guided visualizations. Weather permitting, the excursions will begin in March. (Our first Sabbat will take place at my home, our temple.) We will return afterward to enjoy a Goddess presentation, make our craft, and to close our circle.
You will receive an email two weeks prior to each Sabbat which will include what the Sabbat intention and focus is about, where we will go, what specific items you will need, and suggestions on what to wear—if we are walking, for instance, to bring walking shoes. I will also confirm who is bringing what to the potluck lunch and who will perform their Goddess presentation.
Over the warm summer months, we will have an overnight camping trip. This is a fun and precious time to gather around the campfire and be in nature. We will arrive Saturday after we cast our circle and will leave after breakfast on Sunday morning.
Please mark your calendar for these dates. Be sure to keep the Friday before each Sabbat as light as possible so that you are rested and ready to participate in the activities. It is important that this time is set aside just for you. You are embarking on a sacred journey, and you deserve to enjoy every bit of it!
Goddess Mall, August 2021
SEBASTOPOL SUBUD HALL 234 Hutchins Ave., Sebastopol
https://subudcalifornia.org/sebastopolhall/current/
In the back, under the shade of the trees, and in the fresh air. Masks are suggested at this time, and we will follow Sonoma County and California's protocol requirements at this event.
The first annual Goddess Thrift Mall benefits scholarships for the Iseum of Mary Isis Priestess Apprenticeship Program and other public events.
Many Priestesses have donated gently used clothing for men/women/children, along with home goods, fine decor, and specialty items.
Receive a relaxing massage or take a look at influencing energies hovering about when you have your Tarot read.
Cash and Venmo accepted. The Iseum of Mary Isis is a non-profit organization and donations are tax-deductible. See our Iseum of Mary Isis page for more information on this organization.