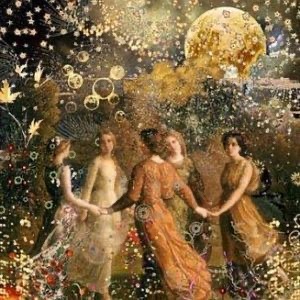 Moon bathing refers to basking in the moonlight, the same as in the day's sun, but surely different, too! Once a traditional treatment prescribed to help people keep cool in the summer and believed to help promote relaxation, reduce stress and anxiety levels, the moon was considered to even help regulate a woman's cycle. Yet, as Priestesses and Witches, we understand just how powerful and delightful the magic of the full moon truly is!
Here is a great website that has all you need to know about Moon Bathing! I can't wait to try it. Gather with friends or try it solo.
https://www.betterly.com/uk/blog/moon-bathing
For delighted extra fun, try adding some Van Morrison music in the background. Nothing like a little moon dance to get your spirits up!