Basil, bay, ginger, nutmeg, thyme, Please accept this Ostara rhyme
sage, vanilla, rose, lavender too, cleanse, refresh, and start anew
Absorb negativity with crystals of salt, invoking good hoo-doo without fault
By the light, of this full moon, honoring springtime in full bloom
So Mote It Be & Blessings from the Goddess it is done!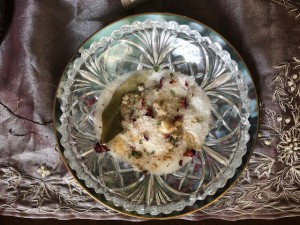 I am offering this little salt bowl to whisk away any stale remnants of winter,
thus allowing for a blessed spring!
Happy Full Moon, Happy Ostara!
xoxo
Here is a bowl from Priestess Apprentice Natalie: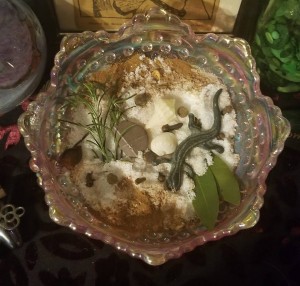 I love the creatures and the rocks, stunning!
And here is one from Priestess Apprentice Mona: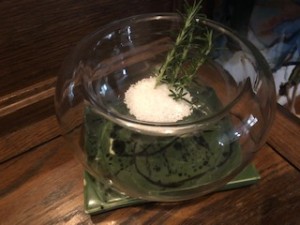 I can smell the clean rosemary scent!