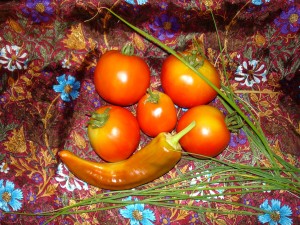 She rolls through the sky, her wheel spinning; Lady Luck, Fortuna, Habondia. These are the sacred names for the Goddess who crosses the sky with overflowing abundance strewn about from her cornucopia. We open our hands and hearts to receive at this plentiful time of year.
As the wheel of time moves forward and around, I feel the change of luck in the wind. I know the blessings I receive and cast words of gratitude toward the heavens!
I am strongly embracing Lughnasadh this year, I am a grateful for what I have. There were many years when the wolf was at the door even during summer nights. Learning and knowing what we have is one way for us to never, ever be without. All of our experiences are ours forever more, so this weekend I will take glass of wine and I will "salut" the Goddess for keeping that wheel turning and for giving me blessings to count… if I can count that high….
Bright Blessings!